MEET YOUR
CURL DNA
Below is our recommended routine based on your unique CURL DNA. Purchase your personal routine and get 10% off with code: 'MYROUTINE'
YOUR TEXTURE TYPE
THE CURLY COIL 

MEDIUM POROSITY

LOW DENSITY

MEDIUM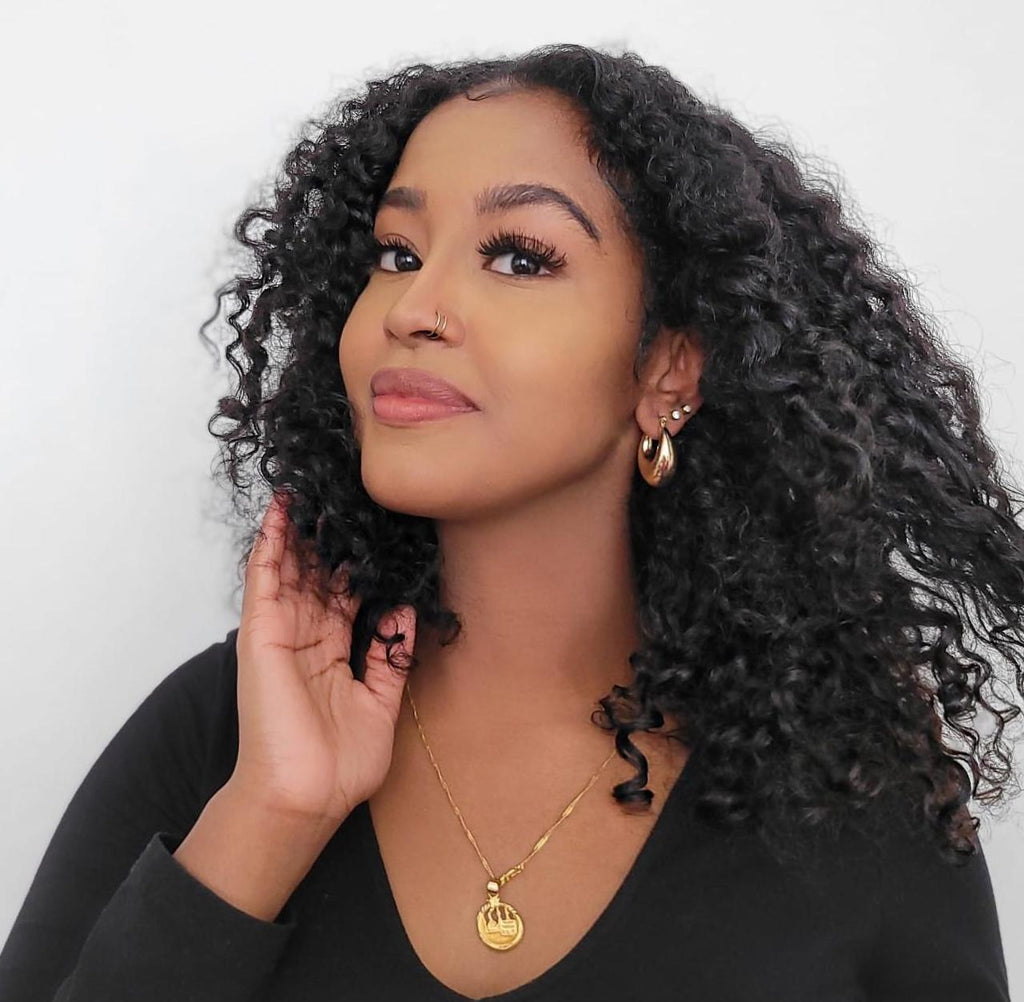 THE CURLY COIL 
With a S-shaped pattern - that is most likely to have both curly and coiled strands blended into it - your hair is all about major volume, texture and definition. The curves and bends in your hair makes dehydration a constant risk, so your strands need all the moisture they can get. A consistent routine with hydrating and nourishing products is key to keeping your curls healthy and happy.
MEDIUM POROSITY
Your hair cuticles are slightly open but not too much, meaning they absorb and retain water easily. Avoid chemical and heat styling to protect your cuticles from becoming more open, which would make your hair more dry and porous. Balance some proteins with regular deep conditioning treatments to keep your cuticles in good condition.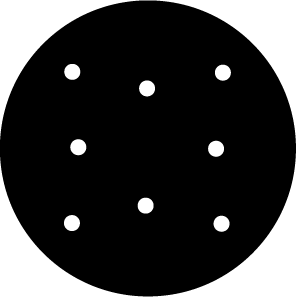 LOW DENSITY
Also known as thin hair, low density means your strands are not so tightly packed together and your scalp is visible. Use smaller quantities of lightweight products to avoid weighing your curls down and reducing their volume.
MEDIUM
Not too fine and not too coarse, these strands are generally strong and elastic. They are more resistant to damage than fine hair, and you can use a range of product textures.
YOUR PERSONAL HOLY CURLS ROUTINE
STEP 1 - WASH

Water is your best friend. so make sure that your hair is thoroughly wet before applying the shampoo.

1. Apply shampoo to the roots and massage your scalp properly.

2. Rinse hair and repeat steps 1 and 2 if needed.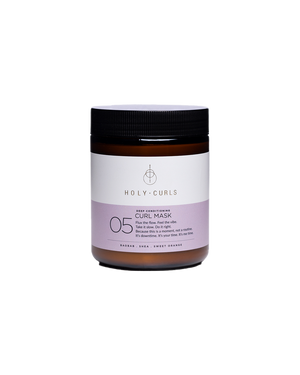 STEP 2 - DEEP CONDITION

The 05 Curl Mask contains a bond-building technology called FiberHance™. This ingredient helps to fill in gaps in the hair shaft, providing deep repair. It also adds a serious dose of hydration to thirsty curls.

1. Apply from roots to ends.

2. Finger detangle if you can or use a wide tooth comb or brush. As you detangle, drizzle water over your curls and keep stroking the surface of your hair to smooth the cuticle.

3. Pop on a shower cap if you can to generate heat for a deeper conditioning treatment. Leave on for 15 minutes while you do your thing. (We recommend investing in a hooded dryer or steamer as this will really help open your cuticles for deeper penetration)

4. If your hair is extra dry, leave some of the mask in the hair to act as a leave in. Water the mask down by drizzling water over the curls. Keep drizzling water until about 10% of the product is left in your hair.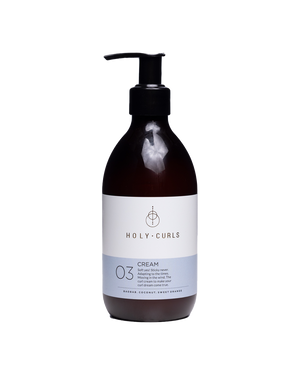 STEP 3 - CREAM

Apply the 03 Cream in the shower while your hair is dripping wet.

1. Apply in sections and stroke over the surface of your hair without raking through or disrupting the curls.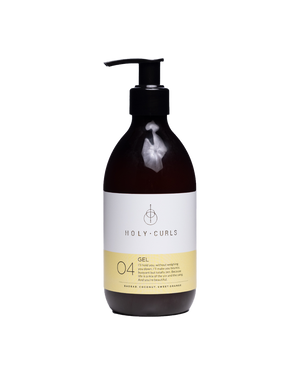 STEP 4 - GEL

1. Apply the 04 Gel in sections - a small amount at a time and stroke into your curls from roots to ends.

2. Keep applying until you feel your hair rejecting more product.

3. Use a t-shirt to squeeze the end of the curls up into the roots to squeeze the water out. (Be gentle here as you don't want to break your curls up.) Then, add some more product over the surface of the hair.

4. Air dry or use a diffuser. If using a diffuser, do it with your head upside down. Do not scrunch your curls as it will break them up or make them lose their natural shape.

5. Once your hair is all dry, place your fingers in at the roots and shake, gently massaging the rest of the hair to remove the cast.
We're All About The Results
Show us yours!
We LOVE to see the results from your new curls care routine. Tag us in IG @holycurls for a chance to get featured
Introducing
CURLS 2.0
Let's revolutionise the way we care for our curls!
With CURLS 2.0, we're stepping away from the one-size-fits-all approach of the past and leading the way to a new, more holistic approach to curl care. 
With clinically-backed routines, and expert guidance you'll have the power to become your very own curl specialist